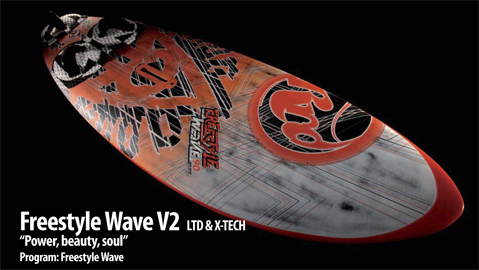 The new Freestyle Wave V2 represents the perfect mix of manoeuvrability, going fast, and riding comfort. No other shape in our collection is so difficult yet rewarding in making. You must mix two opposite worlds and still make a board looks sexy and proportionate. The new FSW V2 look more like a wave board than ever before, but have improved in top speed and early planning like no other boards in our range. The freestyle wave V2 perfectly represents the true DNA of the company.
The Freestyle Wave V2  fetures: All the boards are much wider than the previous versions averagely between 2-3 cms more. The outlines are all much shorter, between 4 and 10 cms shorter than previous versions. These radical outline changes have created more compact, feet responsive yet easier to plane, fast shapes then ever before. The simple slight double concave/ V rail to rail configuration of the hull allows a perfect flow and balance over the roughest waters in any conditions. The straighter rockerlines with an improved nose kick make the miracle of easy planing, control and great top end speed.
All the new V2 shapes come with a powerbox in all sizes.
Technology
LTD Technology Features: Custom made full Herex 100 sandwich top and bottom with Biaxial Glass for the deck and Glass for the bottom custom made lamination. Herex 100 Ω (omega) bottom stringers for 91 and smaller sizes.
X-Tech Technology Features: EPS / Full wood sandwich top and bottom/Biaxial Glass 190 grams on deck/160 grams glass with SLX 48 double sandwich bottom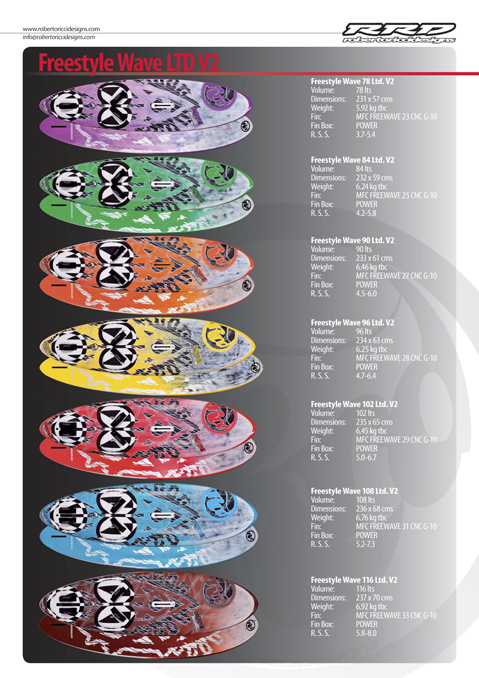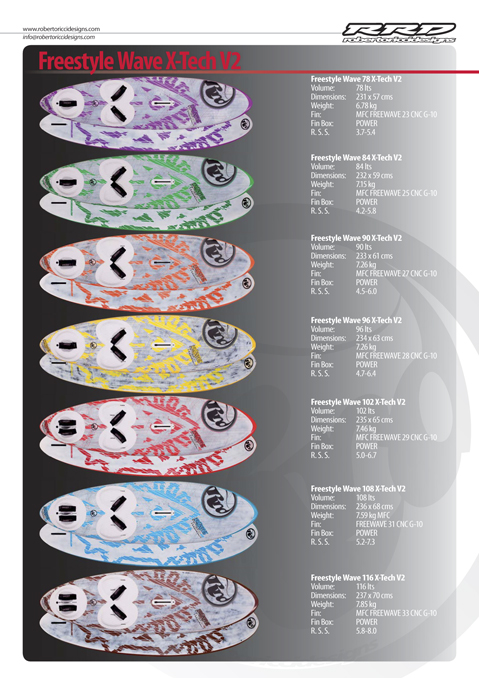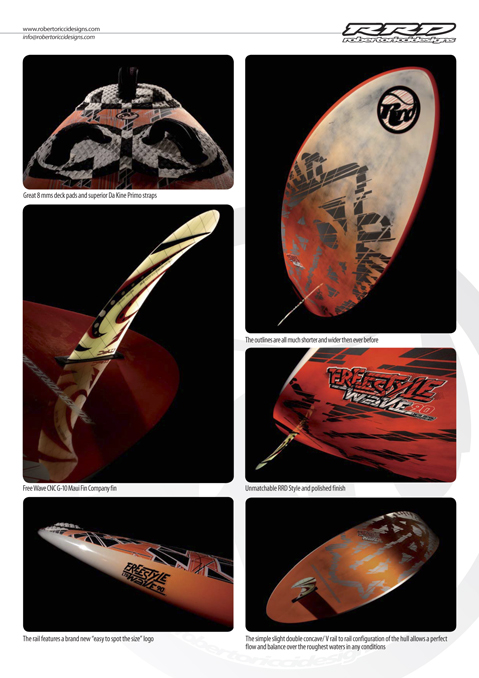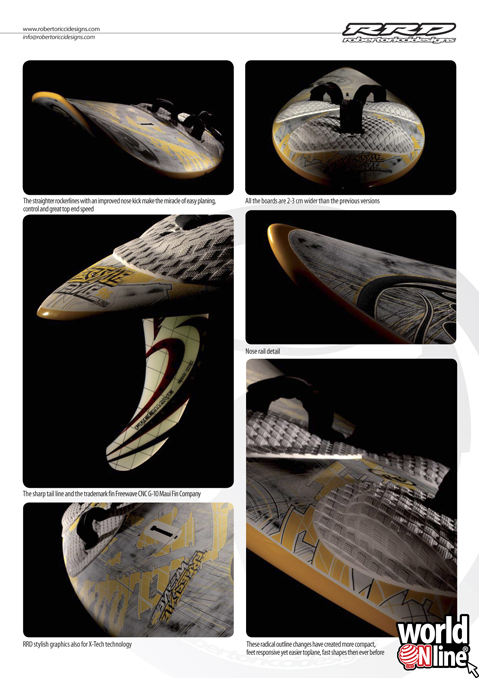 RRD Products Freestyle Wave from RRD International on Vimeo.