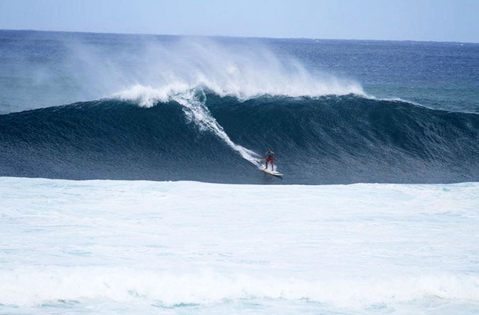 Il due volte campione del mondo sup, a soli 19 anni, si è presentato alla prima tappa dello Stand Up World Tour 2012, il Sunset Beach Pro sul North Shore di Ohau, per continuare l'incredibile score con cui aveva chiuso il 2011. La finale, giocata con onde sui 6/7 metri, l'ha visto opposto al local Robin Johnston e ne è venuta fuori una heat tiratissima che ha visto Kai portarsi a casa la vittoria finale per un briciolo di punto (o,6).
More info clicca qui.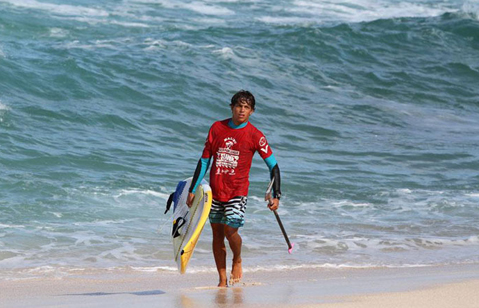 Team Naish (including defending World Champion Kai Lenny, big wave legend Chuck Patterson, young Frenchman Benoit Carpentier, Oahu local Noa Ginella and Maui's Kody Kerbox) put on an incredible performance this past week at the 3rd Annual Sunset Beach Pro on Oahu's North Shore.
The first stop on the 2012 Stand Up World Tour was treated to some epic waves where the world's best riders stepped up to do battle. Benoit Carpentier, winner of this year's Na Kama Kai Youth Challenge, battled his way through the trials into the main event and all the way to the quarter finals. What an amazing achievement for this young talent - who is showing phenomenal promise for the future. Also impressing the judges and crowd alike was 17 year old, Noa Ginella, who charged the waves on his Naish Hokua 9′8 Gun and Chuck Patterson, who continued his great form in the sizeable surf, with a string of powerfully ridden waves that earned him a spot in the semi finals.
Kai Lenny stepped up in the finals to put on a fantastic display of surfing from start to finish - clearly demonstrating why he is not only 2x World Champion, but also 2x Sunset Beach Pro Champion at the young age of 19. In one of the most fiercely contested finals, in some of the most impressive conditions imaginable, Kai led the heat with a series of incredible rides and missed out on the victory by less than 0.6 point to Bonga Perkins.
Congratulations to the entire team for their incredible performances!