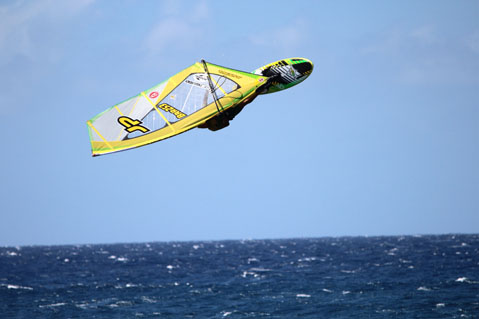 L'accoppiata Hot Sails Maui/Kauli Seadi comincia a dare i suoi frutti… saranno frutti autunnali in Italia, ma la factory hawaiana ha lanciato ieri la KS3, la nuova vela a tre a stecche, una vera Kauli's signature sail che va a completare il range di vele wave HSM che ora può contare su ben 4 linee… di seguito il press release ufficiale e qui potete scaricare il pdf-scaricabile.pdf.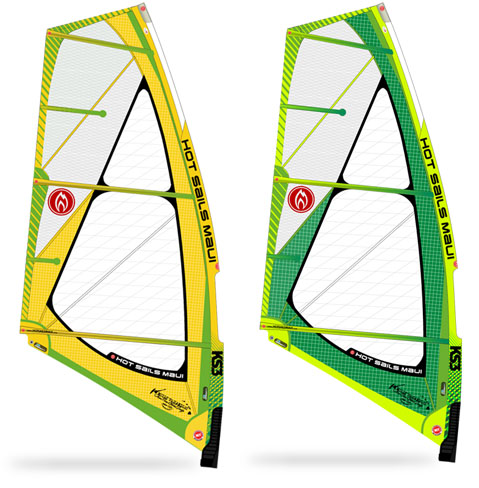 Introducing the Kauli's new signature sail KS3
It is with great pleasure that today we are able to unveil the game changing KS3, the sail which Kauli always wanted has now been developed through hours of discussion, design and on water testing. Kauli is in love with his new sail and so are we!
Yet again Kauli, the rider behind the first compact sails, the rider behind the development of quad boards has helped inspire a completely different concept in windsurfing for us all to enjoy. The KS3 is the first three batten sail to truly break new ground in our sport. This ultra stable, direct and radical new wave sail will bring out the best in your wave riding like never before.
As an importer clearly you are in the business of selling sails, we are confident that this new sail will break all previous sales records not only because it is backed by three time Wave World Champion Kauli Seadi but because it re-writes many of the conventions which we were all starting to get used to. This is the sail that Kauli needed to develop his wave riding further and we have delivered, now you and you customers can benefit from the coming together of a world class athlete and your favorite and innovative sail maker.
Local and National agents are now taking orders for the KS3, a full Product Info Sheet is attached which includes details of the innovative features. The KS3 now joined the extremely popular wave range which includes a sail for all riders in all conditions;
KS3 – Three Batten Kauli Extreme
QU4D – Four Batten ULTRA Compact wave
Firelight – Five Batten, the lightest on the market
SuperFreak Maui Ed – Five Batten Semi-soft wave
As ever I expect that there will be lots of questions please forward these to me and the team will help accordingly. If you would like to feature the KS3 in your publication news and or test schedule please contact me for more info, photos etc.
The first KS3 sails are expected to be leaving the factory in about 8 weeks and be in Europe for the start of the Autumn season.