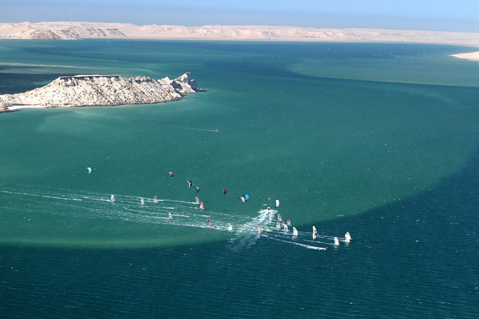 Altra giornata magica quella di ieri a Dakhla! Onde quasi perfette, vento… tutti gli ingredienti giusti per vedere all'opera tutti i riders del windurf, kite, surf e stand up paddle. Ieri la penisola di Dakhla è stata in grado di offrire, da un parte, una long distance "downwind" di 40 chilometri in laguna con 20 nodi di vento, dall'altra, sulla costa più esposta, onde di due metri, glassy, senza vento, che hanno esaltato le competizioni legate al surf da onda… shortboard, bodyboard, longboard e stand up paddle! E cosa volete di più?! Magari previsioni di vento forte ed onda più grossa per i prossimi giorni?! Avrete anche quelle…
Text : Steve Palier/Festival de Dakhla - Pics © Jean Souville
Website - http://www.dakhla-festival.com/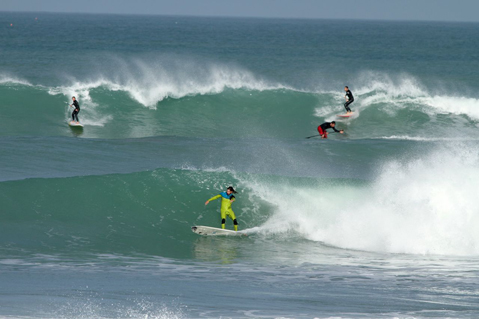 «Dakhla's peninsula on fire!»
Incredible, unforgettable, magic, unreal and even awesome could be the first words you have in mind if you want to resume today's action hère in Dakhla. Just because once again, the local magic was on to deliver a great show in windurfing, surfing and stand up paddling. Wind, perfect waves and champions that do not have any regret of their trip to take advantage of worldclass conditions ! Resume of an incredible day..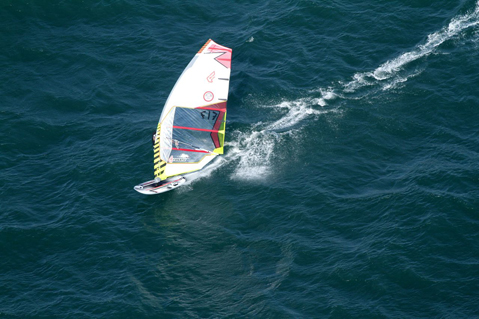 Windsurf/kitesurf: Dakhla's bay on a good day…
He prefered to expect the best conditions to launch this race. And it was worth it. Today, Philippe Bru is a happy man because after a 40km downwind run from the North of the lagoon, the fleet of windsurfers and kitesurfers could make it safely down to the «camping Moussafir» beach, enjoying a great race format. 40km of pure downwind is not a simple affair, even for champions who are used to train in even harder conditions. In 15/20 knots of wind and about 1h after the start launched right under the « Dragon Island », frenchies Gerald Pelleau and Bieuzy Mauffret crossed the finish line, ending respectively 1st and 2nd in front of slovenian Tine Slabe in the windsurfing category. 1st woman is the caledonian Sarah Hebert. In the kitesurfing division, french speedchampion Alex Caizergues takes the 1st place while Fabienne d'Ortli wins in the women category. Local Sofiane Hassouni is the first moroccan kitesurfer while Fayçal Hmidi is the 1st local in windsurfing. Tomorrow is supposed to be more windy. So when we ask Philippe Bru if he's going to launch the longest windsurfing race in the world (90 km), he has only one answer : « if the conditions allow it, Inch'Allah ! ».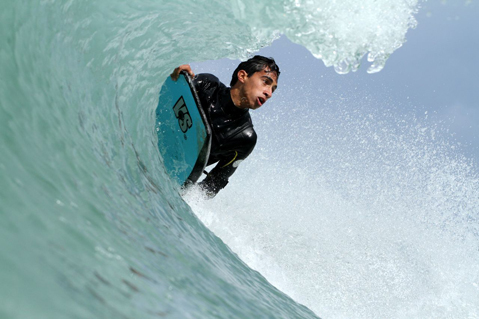 Shortboard/bodyboard/longboard and stand up paddle : Foum Labouir's waves – a neverending story…
No wind and glassy waves up to 2m in the big sets… No need to waist time to launch the end of the surf competition that started yesterday with the Morocco's top 16 in bodyboard and shortboard. In cool conditions, Abdel El Harim confirms his high level in the shortboard division while Sfiane Bensmail wins in the bodyboard category. Right after that, the organization launches the longboard compétition. This time, the internationals enter the aréna. With top names like Skinner, Mc Philips, Ingleby or Lloyd on the list, guys like Castera, Chatain and Deniel had to play the game. In conditions that were becoming a bit more difficult due to an increasing wind and a low tide, Skinner and Lloyd make it to the finals with Deniel and Castera. According to the conditions, they may battle tomorrow in a final that we expect to be really hot ! Later in the afternoon, waves were still in. Wind increased again and the organisation launched the SUP contest. If Greg Closier, Eric terrien or Remi Quique were the specialist of the discipline, more than 20 participants registered with windsurfers and also surfers that were already in the surf competition this morning ! In unreal conditions with long and hollow sections despite of a stron side offshore wind, americans Lloyd and Mc Philips, hawaiian Roediger and frenchies Closier, Deniel, Quique, Terrien, Chatain, Etienne, Jézéquel, Carpentier make it to the 1/3 finals in an explosive show that will remain in the sports memory of this festival !  The end of the contest could be run in the next days.
Next forecast says stronger wind and even bigger waves for tomorrow. Stay tuned for more action from Dakhla!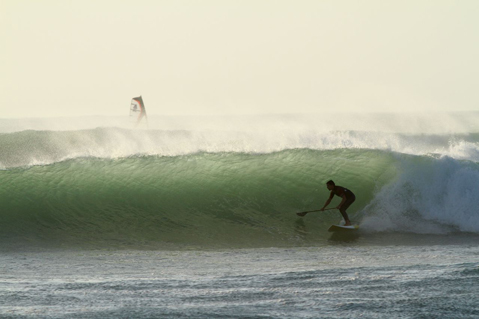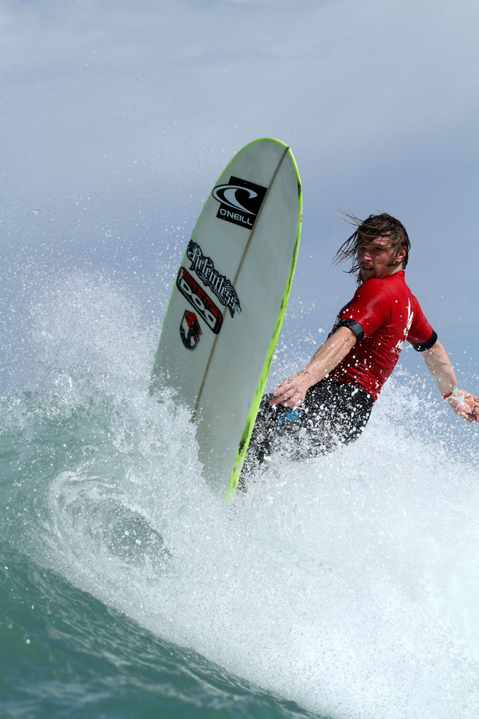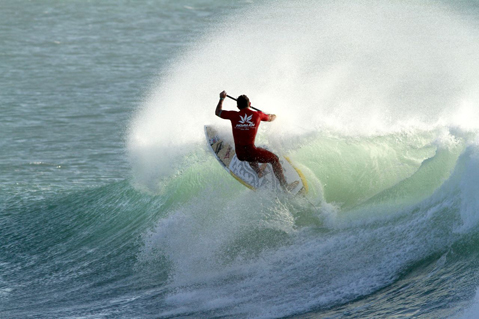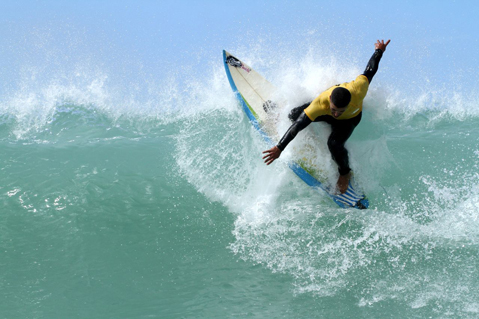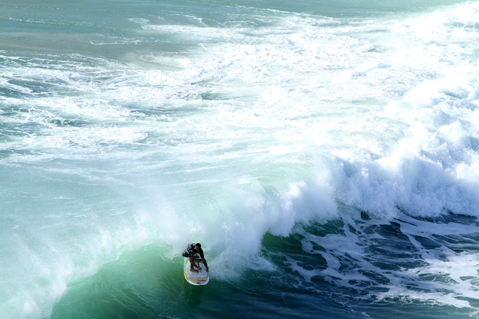 Results of the day:
Bodyboard
1/Sofiane Bensmail (Rabat)
2/Anas Aadli (Mehdia)
3/Reda Benhima (Casablanca)
4/Ana Haddar (Kenitra)
Shortboard
1/Abdel ElHarim (Rabat)
2/Selim Barakat (Agadir)
3/Hassan Saber (Dar Bouazza)
4/Sahil Abdelghani (Mohamedia)
Longue Distance #1
Windsurf
Hommes
1/Diony Guadagnino
2/Bieuzy Mauffret
3/Gérald Pellleau
4/Tine Slabe
5/Alain De Gendt
6/Jochen Krauth
Locals
1/Fayçal Hmidi
2/Jaouad Mali
3/Youssef Gournit
Women
1/Sarah Hébert (New-Caledonia)
2/Faustine Merret (France)
3/Marion Raïsi (France)
4/Maria Andres (Spain)
Kitesurf
Men
1/Alex Caizergues (France)
2/Sofiane Hassani (Morocco)
3/Renaud Madier (France)
Locals
1/Sofiane Hassouni
2/Khalid Faiz
3/Benguit Mohamed
Women
1/Fabienne d'Ortoli (France)
2/Marie Desandre (France)
3/Sjoukje Bredenkamp (South Africa)