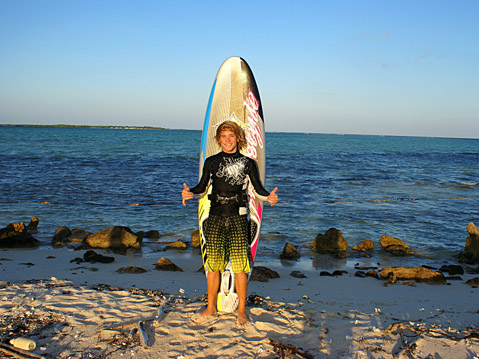 Finalmente è arrivato il momento  dei ragazzini… il sedicenne Youp Schmit, tra le altre cose campione del mondo 2009  Pro Kids Freestyle, entra a fare parte della "famiglia" JP/Pryde, con la seria intenzione di partecipare ai più importanti eventi PWA freestyle di quest'anno. Del valore del ragazzino nato in Olanda, ma formatosi sull'isola di Bonaire… parlano da sole le tante foto allegate! Photographer © Markus Seidel
JP is happy to announce that Youp Schmit, 2009 Pro Kids Freestyle World Champion joins the JP team and will become the figure head of the JP Young Gun team.
Born 1995 in the Netherlands, Youp grew up on the beautiful island of Bonaire, which today is a Freestyle top spot for people from all over the world. Thus, he soon came in contact with the sport, started to windsurf in 2005/06 and immediately fell in love with it. On an average day he hits the water right after school at about 1′clock and sails with Kiri, Taty and Tonky and other friends. So, he really spent very much time on the water and no wonder he improved rapidly to soon celebrate his first successes.
In 2009 young Schmit won his first Freestyle event  -the Pro Kids World Championship-  and already participated in the Fuerteventura World Cup in 2010 where he impressively finished 17th!
Today NED-27 is one of the top talents of Freestyle and some compare his style and sailing with the one of young Ricardo Campello. JP-Australia noticed Youp's great potential and signed him up. Being such an outstanding and stylish rider at only 16, Youp now is the top JP Young Gun and will be one of the top rider in the JP freestyle team.
This year Youp Schmit will participate on several of the PWA tour stops and he also will join the Young Guns camp in Prasonisi in August. We wish him great year and a bright future!