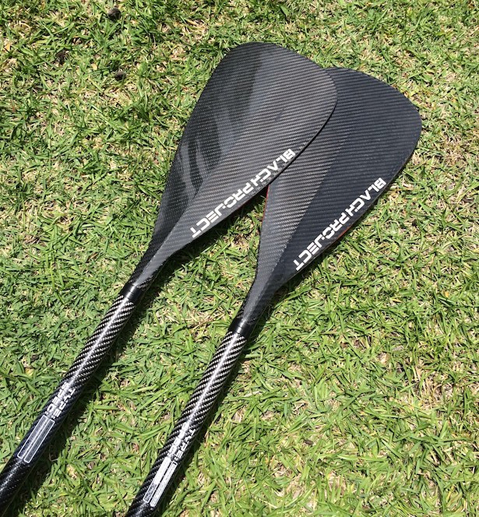 Black Project Fins sbarca nel mondo della pagaie da sup di alto livello… ovvero carbonio a nastro!
As with our fins we want riders to be able to fine tune their equipment and this is why we offer 3 different shaft bend curves and 2 handles, we are all different, ride different boards with different styles and in different conditions and hence need something that fits our very specific circumstances.
As with all Black Project equipment our paddles are of a premium quality and aimed at the performance end of the market, however we have worked hard to ensure a price which is competitive. You should see Black Project as a premium boutique choice for riders looking for ultimate quality. At approximately 425 grams for a strong, responsive and well balanced paddle the riders will notice the difference immediately. Our shafts are all made in the USA at a premium quality composite factory to the highest standards, everything about these new sticks speaks quality.
Please share this news with your readers and let me know if you have any questions or would like specific content generated.