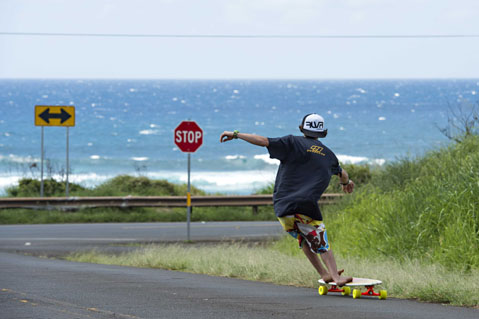 Kauli Seadi e 99NoveNove sbarcano nel mondo del Surf Skate.
More info su 99 web link!
Vimeo web link: https://vimeo.com/129586271
NoveNove SurfSkate
We came up with the idea in order to remember what is part of our daily motion and in our soul…riding a board.
The reason why we call it 'SurfSkate'?…the range was born and developed to give you that pure feel that is connected to a fluid surfing style and naturally being so close to a surfboard.
Wood stringer, EVA tail kick pad, rounded rails and clear sprayed texture on deck are the special features of those unique surfskate boards.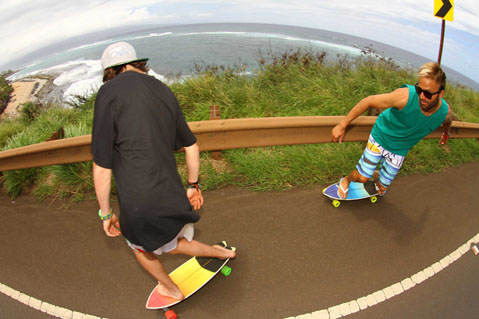 Truth be told, we wanted to stay away from the classic skateboard concept and be as close as possible to our company philosophy of creating a product line with a real surfboard feel on the street.
Both the shortboard and longboard versions are meant to be ridden with bare feet to give you that super close connection to the beach style of riding a surfboard.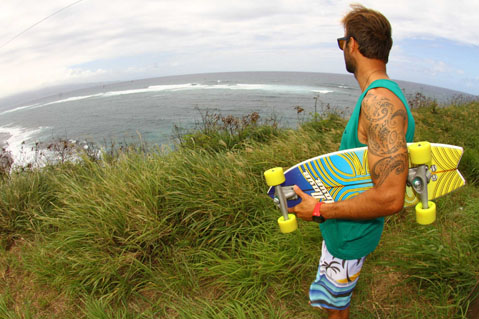 Innovative rail and tail shape configurations with the addition of a tail pad for the shortboard makes the range accessible for all skill levels to enjoy, from training advanced surf riding on the road to simply having pure fun, our 99 'SurfSkate' line has it all.
We trust that this project will connect to the next generation of innovative skate design styles with a clear focus to accommodate a wide range of performance and fun.
Take your ride to the next level!
Photo © Erik Aeder, Fish Bowl Diaries