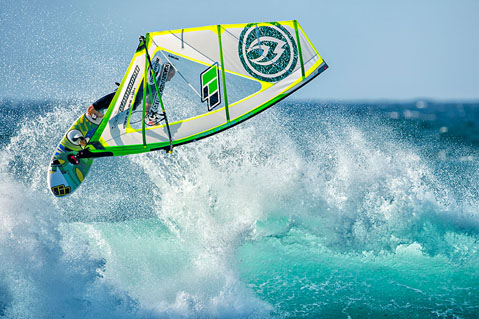 With the entry of the 3 times world champion Kauli Seadi into our international team, the r&d department had to adapt to a new concept of designing wave boards. His constant search whilst travelling the world for the best conditions that the planet can offer has made Kauli one of the best tester to develop the dream board for those who want a very hardcore product.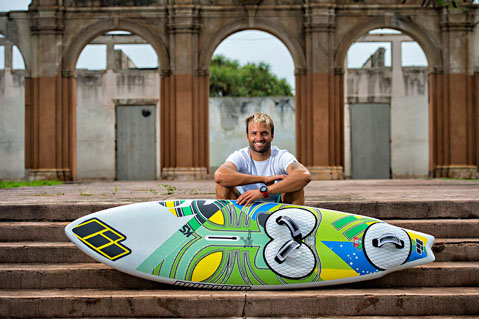 Everything has been focused on the feeling that a board should give in side/side-off conditions.
A completely new scoop-rocker line has been designed and tested to obtain the perfect combination of speed and turning ability in the most critical sections of the lip.
A compact shape featuring a narrow nose and a wide fish tail allows the rider to set the board into tight bottom turns close to the pocket of the wave and perform explosive round house cut backs 'Kauli style'.
The KS program will be different concept compare to what other brand have done for years.
For the first time we committed our own factory to deliver CNC Tech production boards Made in Italy.
This will allow us to have more then one model with a fixed shape and to have the same model with different hull shape to suit different riders and conditions.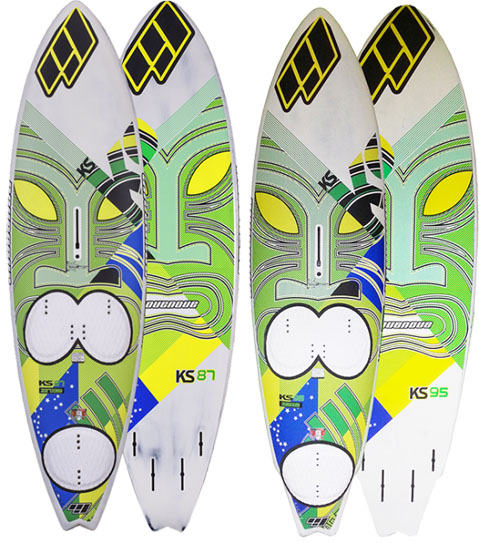 Beside the boards we consider the best compromise suitable to all condition's, we offer exclusively to our customers the chance to select different rockerlines and shapes out of Kauli Seadi's archive for those who really want to ride his personal board, thanks to the flexibility of our ON-DEMAND CNC Tech production Made in Italy. (Please see custom section).
At present we can offer 2 Shapes as production board sharing the same rockerline: Fish concave (FC) and the Winger double concave(W).
Fish Concave (FC) is Kauli's preference as production series board featuring a full concave bottom for a surfboard feeling, great control, grip, and top turn ability. Indicate  to those who're looking for an exceptional performance in pure wavesailing Down the line and hollow waves.
Winger Double Concave (W) is featured by a concave/double concave Hull and is more suitable as a smaller waves and faster planning board with same maneuvrability of the FC version.
Both boards have developed with the same philosophy… Straight deck line for a perfect stance and position while sailing. Narrow nose and Round rails in the Nose area for come round cutbacks. Heel bumper pads to have a more flat deck feeling while sailing.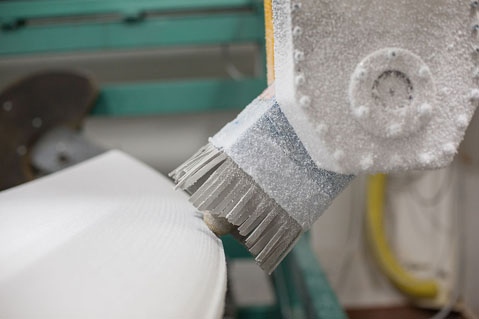 Tech features:
Lightweight yet ultra-strong hardcore construction.
Top custom technology made in Italy
Cad/cam shape
15kg./m3 EPS core
Full PVC sandwich construction
Double PVC/ Nomex sandwich in the step and jumping area
Full carbon/kevlar deck layup
CarbonUD step area
Full 160 S-glass bottom layup
-     New black G10 MFC KS 3000 model quad fins
*ALL The boards are equipped with 4 us short fin boxes (6'' rear, and 4'' front)… just like all boards built for our world-Team.