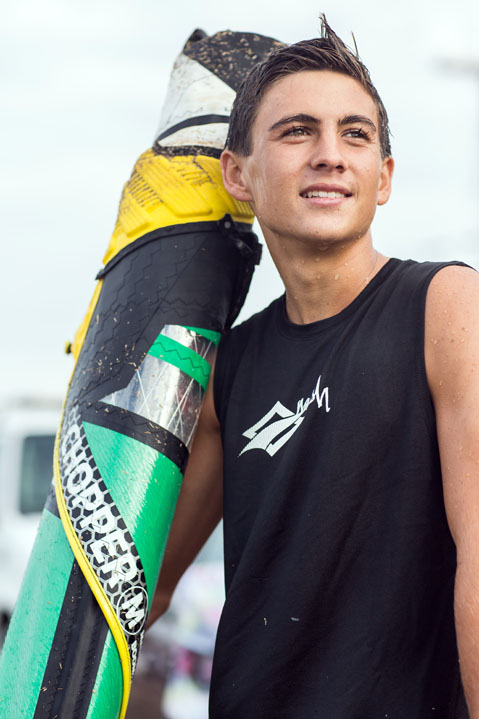 "Child of the Tour" e figlio di "cotanto" padre (Josh)…  il buon Harley ha scelto di surfare per la prossima stagione con tavole e vele Naish. Continua la "politica" della factory dello Zio Robby, di valorizzare i giovani hawaiani emergenti… e se non è emergente Harley Stone attualmente 4° overall nel prestigioso circuito AWT e 2° nella recentissima Aloha Classic (Youth) a Maui…
Foto © Franck Berthuot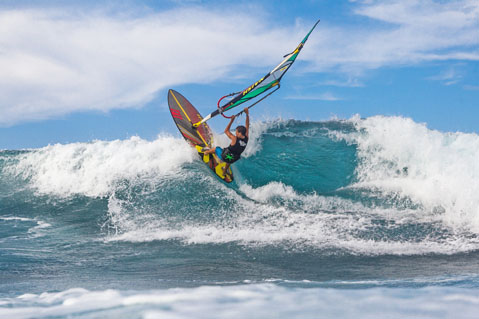 Harley Stone Joins Naish International
Naish International is stoked to bring Maui's own Harley Stone to the team!
Since he was 3 months old, Harley has been a permanent fixture at windsurfing competitions across the globe while accompanying his father, former world champion windsurfer, Josh Stone. Considered a "Child of the Tour", he has not only watched the best, but he's also learned from the best, allowing himself to become well-seasoned as he works his way to becoming one of Maui's hottest rippers.
"I'm super excited to become a part of the Naish Team! It's such a great environment and group of people - Naish will help bring me to levels I've only dreamed about. I can't wait to reach my highest potential!" –Harley Stone
As one of America's top youth windsurfers, Harley is currently ranked 4th overall in the AWT and is quickly becoming a permanent fixture on windsurfing podiums across the world, taking 1st at the 2012 Waddell Creek Event (Youth) & most recently, 2nd at the 2013 Aloha Classic (Youth) here on Maui.
Harley continues to make a name for himself by striving for excellence not only on the water, but off the water as well. In addition to his perfect 4.0 GPA and State Championship Title in Gymnastics, his ambitions range from windsurfing Jaws and nailing goiters to excelling in Math & Science to become an Aeronautical Engineer.
He's very much a part of the young blood of windsurfing and is an extremely strong windsurfer in his own right. Be sure to keep an eye out for him in 2014 as he takes to the AWT & local competitions to make his mark in the circuit. This is talent that can't be missed.
Welcome to the Team Harley!