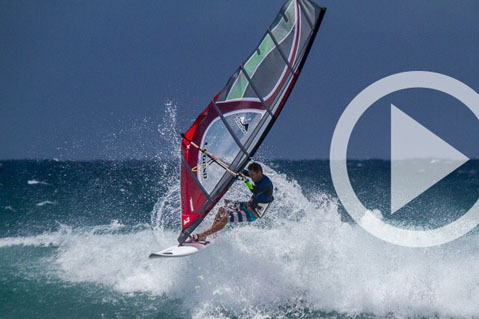 Ovvero…. MauiSails 5-batten side shore wave sail!
The "Legend" remains our classic 5 batten, "do it all" down the line wave sail giving great range and a more neutral feel in a variety of wave and high wind conditions. The 2016 Legend is built tough and light with a progressive weight panel layout incorporating our new light weight metallic scrim laminate used in combination with our gradient X-ply and heavy duty 5 mil x-ply. The addition of the metallic scrim laminate in the mid-upper sail body also improves sail twist flex response and gives a more responsive feel. The Legend has been our most popular wave sail for our customers looking for a sail to last and "do it all".
2016 Legend - MauiSails 5-batten side shore wave sail from MauiSails.com on Vimeo.