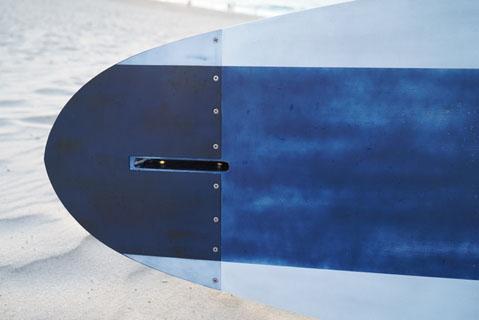 Della serie a volte ritornano… mizzeca che ricordi!
Ero ancora pischello, come diceva la mitica Kiki, ma già immerso nel mondo del windsurf, introdotto da Vittorio e dal "tiranno", capi storici di Mare Sport, l'allora leggendario windsurf shop di Savona, alla corte dell'amico Benni in Tormasoni, allora distributore del marchio Mistral… da lì a poco avrei cominciato l'avventura di Wind News.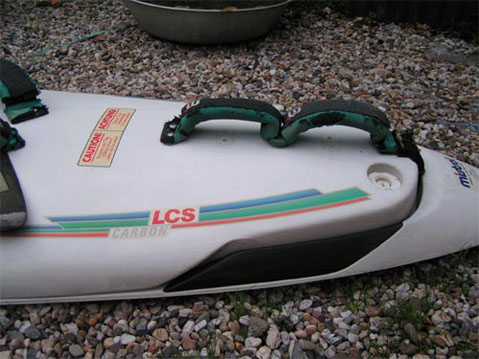 Ma bando ai ricordi strappalacrime… ah, ah, ah… è stato proprio in Tomasoni che, accompagnando Vittorio in mission a Rapallo, avevo visto per la prima volta il Mistral Challenge Flex… un esperimento, a dire il vero, neanche troppo fortunato!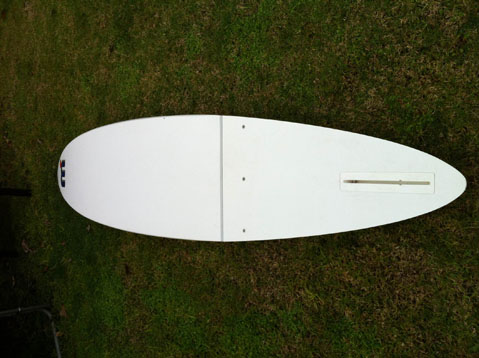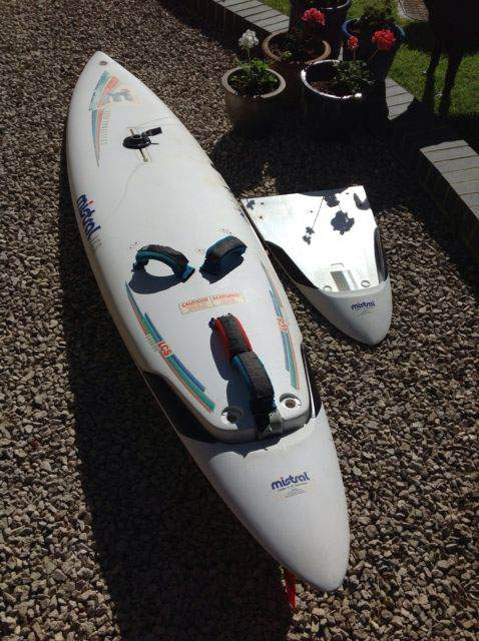 Beh, magari al secondo tentativo va meglio e Mistral Red Dot, a Division of Mistral International, presenta questo nuovo… flex-tail concept!
Le info ve le lascio in Inglese in attesa del Promo Video che sta per essere lanciato on line…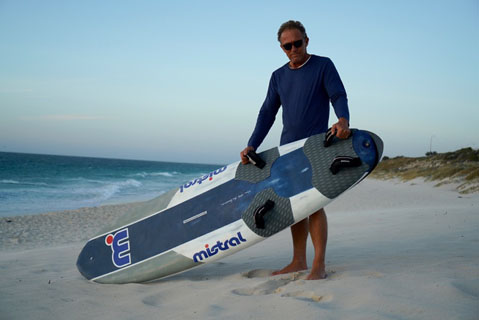 FreeSpeed VRTS
"TAKING THE SPORT INTO THE COMFORT ZONE .  . ."
Mistral's Windsurfing Division - The Phoenix Set to Rise
We're back in charge of our Windsurfing Division after having been out of touch with it for some time, which permits us to hone our thoughts and our focus.
View more details + links to downloads
FreeSpeed VRTS Promo Video Count Down Timer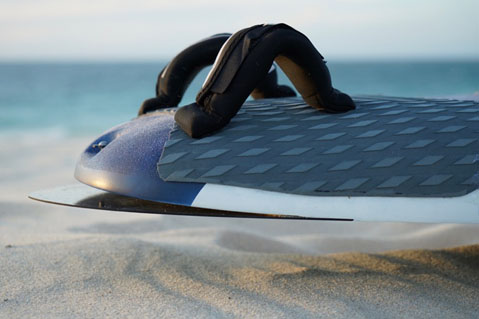 History Brings Mistral Full Circle
The first flex-tail concept was invented and patented by Mike Tinkler in the 80s, known simply as the Tinkler Tail, which sparked our imaginations of what could be and why the sport needed such a system.
The patent for the Tinkler system, was subsequently acquired by Mistral, who created a production flex-tail with exchangeable tails, named the, Challenge Flex, in the late 1980s. It featured a series of springs to cushion the ride and had a degree of adjustability and was available as an 8'8 and a 9'2 . . . the idea remains sound, only limited by technical difficulties of construction and a user-friendly solution in respect of ease of use which would elevate the concept from impractical, to a genuine seminal moment in the sports evolution. It should also look good and above all, avoid being overly complex.
Thirty years on, Mistral is once again revisiting the concept, with the firm belief, the barriers to use have finally now been broken, by the use of advanced materials and simplicity of design which permits genuine adjustment options.
Designer and creator, Neil Scheltema of South African blood, now a converted Aussie living in Western Australia, has been in the windsurfing industry for a lifetime, the sum of which would add up, to two average lifetimes of casual interest. A maverick thinker and perfectionist, he is your quintessential designer who revels in problems for the sake of a solution, who has worked with the best of them in the industry.
'Like art, the idea filtered through until it became what it is. All the explanations in trying to explain how it functions, detract somewhat from the countless creative collections of micro-evolutionary steps to get there. As for for my motivations, cut-out boards with flat rocker-lines were for me a possible over-simplification of a complex problem and from this it seemed to me, from an evolutionary perspective, windsurfing hull design was in fact not advancing in any real meaningful, practical way.'
Differing body masses, differing wind strengths, differing sea surface states, differing sailing styles, all create limitations and optimums, so as the board performs for the most part, well below the designers intention. Much of this is due to the simple reality, a board is an inanimate object, incapable of morphing into anything more or less than it is.
But what if you could bring some degree of animation to an otherwise un-alterable shape, so as not only to create morphing in relation to conforming to the fluidity of water, but so as the rider could in addition, make micro-adjustments to alter performance in relation to body mass, wind strength, sea state and a number of other idiosyncratic riding characteristics, in order to have some control over external factors.
IF IT WERE POSSIBLE, IF WERE EFFECTIVE, IF IT WERE A REALITY, IF IT WERE HERE NOW, YOU WOULD HAVE TO CONSIDER IT A GAME-CHANGER IF IT GAVE YOU CONTROL OVER YOUR RIDE, YOUR GROUND SPEED, YOUR TURNING SPEEDS, COMFORT AND MORE BESIDES.