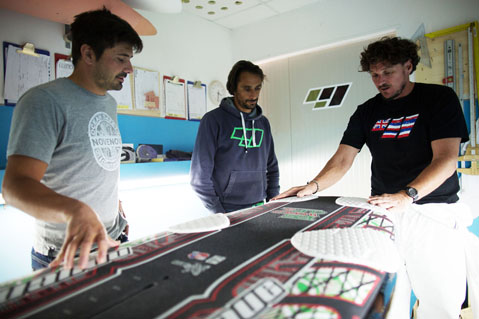 We are very proud to present the new 99NoveNove WORLD CUP SLALOM program.
To be in the top pack of brands participating in PWA World Cup slalom competition is a huge challenge for us, but we are ready for it!
Welcome to the 99NoveNove family.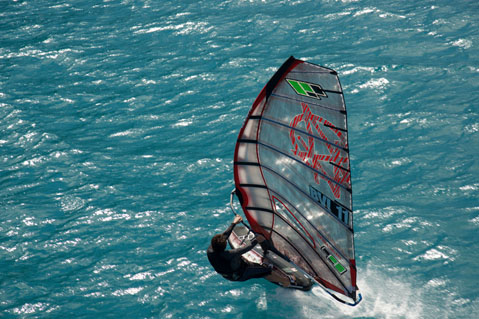 Finian Maynard (Designer & Teamrider)
"I am very happy to join 99NoveNove as I believe in the project and the future of the brand. The past 6-years have been personally very successful in terms of designing/testing/developing PWA race and world title winning slalom boards and I am excited about the World Cup SL range that has been put together for 2015. Many refinements and next generation design features have been implemented into the new designs to make an excellent selection of high-performance shapes for all skill levels."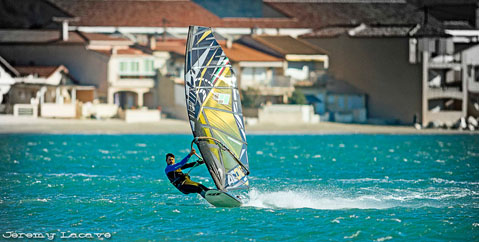 Pascal Toselli FRA-916 (Teamrider)
"I am very happy to join the 99NoveNove Team, at the side of Finian as he is somebody who is passionate and one of the best developers of slalom gear in the world today. The collaboration with Gianni and the rest of the team I believe will be effective. The dynamism and future projects of this young brand are really positive and this greatly motivates me for the future. I already feel inside the family. 99NoveNove has the technology to work on the development of materials in perfect conditions and I really feel in 'my place'."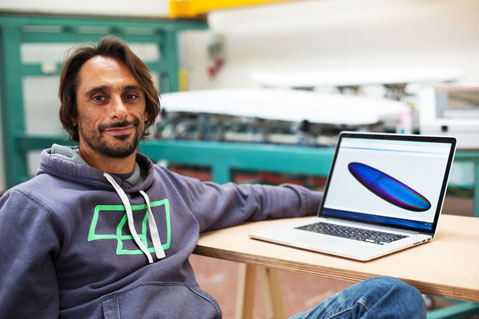 Gianni Valdambrini (Shaper - CAD-CAM file maker - product manager)
"99NoveNove is introducing a new era in the CNC board construction world thanks to a revolutionary technology we achieved in the last 5 years. Our racing and R&D department is forsure one of the most advanced to produce watersport products in the world today.
A new body of work has been set with the purpose of designing boards with a custom CAD program especially developed for our needs. Everything together is connected to a series of high-performance CNC machines that allows us to have perfection in terms of symmetry and a clear focus on the details of the entire board shape that have never achieved before.
With the entry of an experienced slalom sailor and developer/tester such as Finian Maynard, who has scored many successes in the recent past, and also with the established top-ranked PWA slalom sailor Pascal Toselli, we finally have the chance to design a series of boards that represents the F1 of windsurfing concerningshape, construction and applied technologies."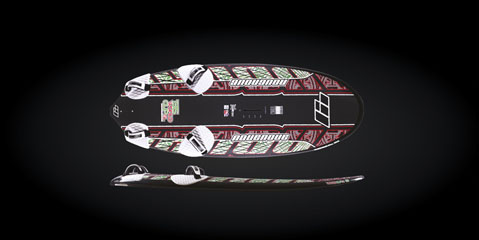 'NANOTECH' TECHNOLOGY FEATURES:
- 15kg/m3 EPS with full premium PVC sandwichwith 3mm carbon cloth layup bottom/deck.
- 99NoveNove exclusive 'Nanotech' Dynanotex deck lamination fiber for superior stiffness and durability under load.
- 'Hydrostep' rail extensions under the back foot to release the fin pressure and increase the top speed and acceleration.
- 'Pintail Plate' release area behind the fin to increase acceleration and speed whilst maintaining maximum tuttle plate width from the fin forward for early planing and control.
- Thicker footpads to give greater comfort and control under your feet whilst sailing full power.
- 100% carbon mast track for additional weight savings.
- Lower apex rail for better gybing with a higher top rail height for earlier planing and buoyancy.
- Deeper deck concave for control.

Special Features 'Nanotech Technology':
Dynanotex is an expensive _at-braid carbon weave that brings superior sti_ness and on-the-water performance compared to the industry standard biaxial carbon. This exclusive carbon keeps it's structure in terms of long-term durability (biaxial carbon gets softer over time) and yields that desired direct and crisp feel craved from racers worldwide.
Next Generation 'HydroTail': New gradual depth style cutout that starts lower in the front and increases depth towards the tail: This helps planing and water release. Refined back foot rail shape for increased comfort.