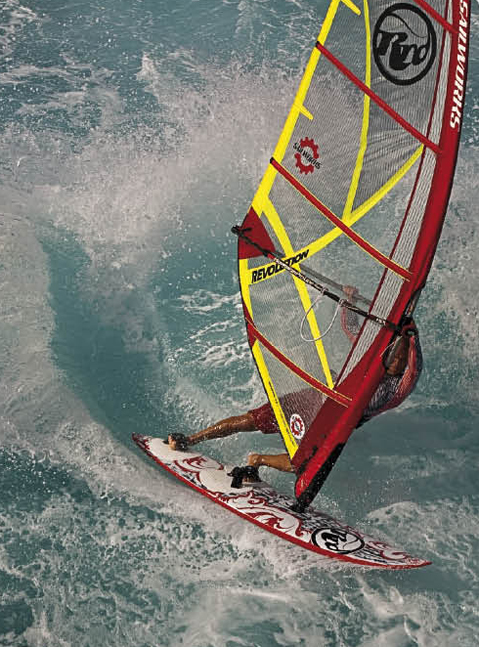 Programma: Wave Extreme!
Una linea di tavole Wave che è diventata un punto di riferimento, disegnata per i giorni in cui le condizioni cominciano a diventare serie. Lo shape è caratterizzato da una linea scooprocker sicura, radicale e ben testata, sviluppata per fornire potenza e controllo in ogni situazione. Le tavole giuste per mettere alla prova il tuo livello e spingere oltre i tuoi limiti.
Caratteristiche
• Tutti i volumi (65, 70 lt) hanno la stessa lunghezza di 234 cm.
• Le outline sono allungate e strette, così come le prue e le poppe.
• La carena ha un disegno Full Double Concave, shapato all'interno di una configurazione Rail-to-rail full single concave.
• Le Wave Cult HC X-TechTM sono tavole disegnate per onde grandi e pulite e hanno un grande potenziale di controllo alle velocità elevate.
Tecnologia 
• X-Tech TM: coperta e carena realizzate in EPS/Glass/SX 42 hi density sandwich foam impiallacciate in legno e laminate con processo Custom Made in Biaxial Glass.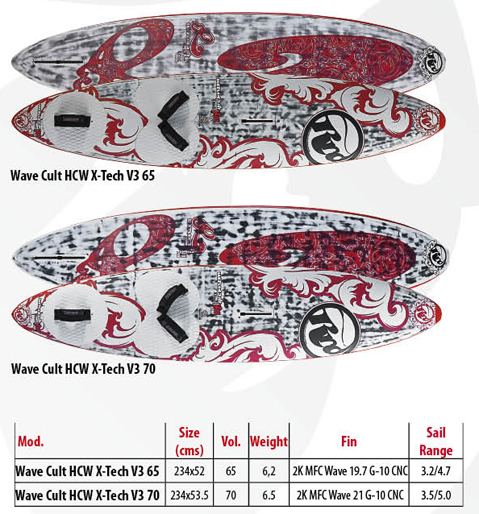 WAVE CULT HardCore X-Tech V3
Program: Wave Extreme!
A reference wave board line for the days when conditions are going off. A secure, radical, well tested scoop-rocker line that
will give you control and power in any situation. The boards to prove your skill and push your limits.
The Wave Twin LTD shape features:
• Same length of 234 cms on all volumes (65 and 70 l).
• Stretched and narrower outlines, tails and noses.
• Full double concave inside a full single concave rail to rail configuration The Wave Cult HC LTD is more suitable for bigger and cleaner surf and has a bigger potential for control at high speed.
Technology: X-Tech: EPS/ Glass/SX 42 hi density sandwich foam covered by wood top and bottom/Biaxial Glass laminated in Custom Made process.
All details are available on the official website
http://www.robertoriccidesigns.com