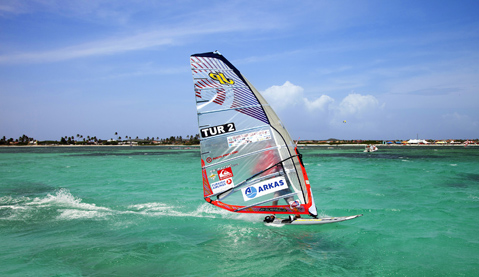 A molti potrebbe essere sfuggito nella nostra news che qualche giorno fa riportava i verdetti finali della stagione PWA dopo la tappa Reno World Cup di Sylt… che c'è un italiano che si è piazzato al terzo posto della classifica Slalom riservato ai giovani under 22! Si tratta del nostro compaesano Matteo Iachino che, dopo una stagione nazionale "disturbata" da qualche polemica di troppo, ha trovato gli stimoli giusti per tirare fuori gli attributi e salire su un podio che conta… quello overall del PWA 2011 youth slalom! Congratulazioni a Matteo, ma anche al suo compagno di team in JP, Enes Yilmazer TUR-2, giovane rider turco, che studia alla Corpus Christi University (Texas) che si è laureato campione del mondo e all'altrettanto giovane asso francese Jules Denel che ha chiuso al secondo posto. Photos © PWA / John Carter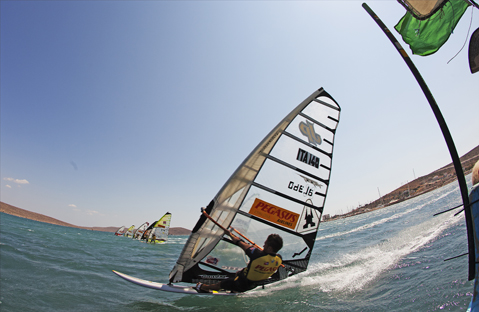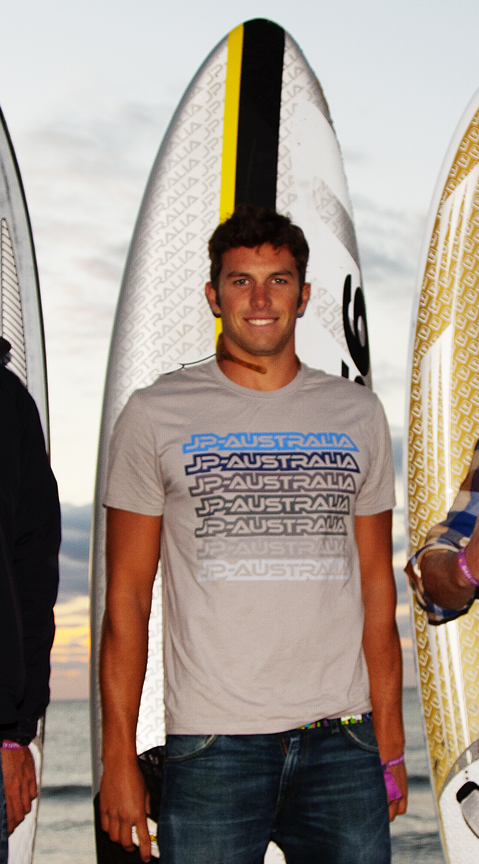 The 2011 youth slalom champions
Turkish slalom sailor Enes Yilmazer (JP / NeilPryde) secures the 2011 youth slalom champion title after an astonishing year on the water.
During the Sylt world cup prize giving, French slalom whiz Jules Denel (Exocet) was awarded the 2011 youth slalom champion award. Since the prize giving it has come to the attention of the PWA that Turkish slalom talent Enes Yilmazer (JP / NeilPryde) should have been awarded the title.
The mistake occurred due to a calculation error on the PWA's online database; at the time of prize giving Yilmazer's date of birth was missing from the database. As Yilmazer is aged under twenty-two and has finished slightly higher on the world rankings ladder than Denel, it is only fair that Yilmazer is awarded the title.
With so many experienced sailors on the racecourse, the slalom fleet is a particularly tough fleet to crack; both sailors have had an exceptional season on the water and have shown some blistering pace around the marks. Yilmazer has been pushing the starts hard all season and challenging the best of them for the top spaces to secure his 24th place finish, whilst Denel has risked everything to ensure he made a name for himself on the slalom course this season.
From all of us at the PWA, we apologize for any inconvenience the error has caused, we would also like to congratulate both sailors on their performance in 2011 and wish them best possible luck for the 2012 season.
The official 2011 men's youth (U.22) slalom rankings.
1st Enes Yilmazer (JP / NeilPryde)
2nd Jules Denel (Exocet)
3rd Matteo Iachino (JP / Gaastra / Mystic / AL360)